We are grateful to everyone who has made donations for Wallingford Community Hospital
Throughout the COVID-19 crisis, we have continued to support the staff and patients at the hospital. Although as a charity we have been unable to hold fund-raising events, your donations have helped us to give an extra boost to staff and patients at this difficult time
Your continued support enabled us to provide pizza and fruit baskets for staff working long hours.
Your donations also allowed us to donate hand cream for staff hands that were suffering from all that handwashing.
Your money helps us to buy daily newspapers for patients on the wards, so patients can continue to keep in touch with the world around us.
Your money helps to maintain the courtyard gardens. We invest in keeping the courtyard gardens looking smart in order to provide a pleasant outdoor space for patients and staff to enjoy in the good weather. We've also provided parasols and chairs and tables so there is somewhere to relax and stay cool in the shade.
Your money helped to provide cognitive sensory activities, puzzles for people with Dementia, musical bingo, giant 4-in-A-Row game and many more.
"Thank you to Wallingford League of Friends for purchasing sensory activities for our dementia patients.   Items purchased enhance mental wellbeing and relaxation for people with dementia, whilst helping them keep a level of independence"
Phylis (95) and Sylvia (90)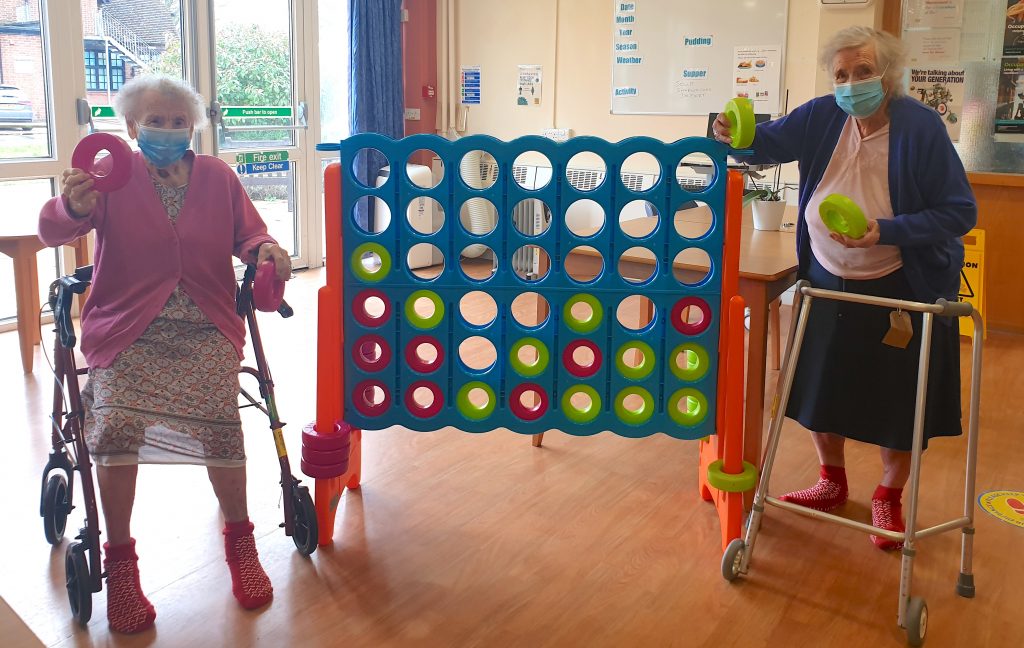 "The giant 4-in-A-Row is a hit with our patients. It is a great game to help with physical ability all whilst beating the therapists at a game"
With great thanks, In-Patient Therapy.
Your money helped to buy wonderful Christmas presents for those patients in over the festive period.
Email from a patient:  " I just wanted to thank you and all the hospital staff for your efforts to turn Christmas day into a real celebration"
Your donations are vital in helping to provide these little extras for patients and staff at Wallingford Community Hospital.
Donating is easy!  Simply visit our JustGiving page or contact us at wchlof@gmail.com

Wallingford Community Hospital provides rehabilitation, palliative care and mental health services for the local population.