If you would like to get involved with the League of Friends, you can become a Committee Member, Friend, or Volunteer
Become a Committee Member
Attend monthly meetings at the hospital on the 3rd Thursday of the month, currently on ZOOM. We discuss ways and means of fund raising for the hospital and any request from the hospital to enhance patient's wellbeing.
Become A Friend
An annual subscription and attendance at the AGM to elect Committee Members. The minimum subscription we request is £5.00
Become a Volunteer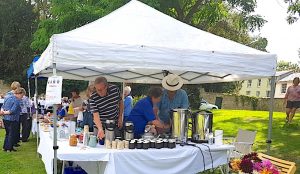 This could just be helping out at any of our up-and-coming fundraising events, which will be found on our web site.
.
.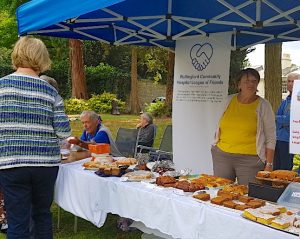 .
.If you would like to help the hospital by making a one off or regular contributions, then please contact our Treasurer for more information or you can donate at JustGiving.

.
Leave a gift in your Will
We have been fortunate to receive legacies that have contributed greatly to the hospital.  Leaving a gift in your Will – big or small – to the Wallingford Community Hospital League of Friends Charity is one of the most valuable and lasting ways you can make a difference to the local community.
To leave a gift in your Will, talk to your solicitor.
The Wallingford Hospital needs your ongoing generous support and help.

Wallingford Community Hospital provides rehabilitation, palliative care and mental health services for the local population.